Conchologica Iconica

or Illustrations of the shells of molluscous animals
Volume 10, Reeve 1856.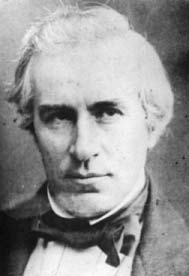 (picture not licenced under creative commons)
Lovell Reeve was born in 1814 in Great Brittain (at Ludgate Hill). At the age of thirteen he started as a grocers apprentice, at which he also obtained a collection shells from Cyprus. This aroused his fascination for natural history and for shells and conchology in particular. Later on, due to his increasing knowledge in the area of conchology, he was given a Fellowship in the Linnaean Society.
In 1840 he bought a large shell collection in Rotterdam and he specialized in selling natural history specimen. Three years thereafter (1843), he started with his largest and most famous publication: Conchologica Iconica, on which he worked the rest of his life. Not all 20 volumes were finished when he died in 1865 and the last volume was published 13 years later. Most of the materials he used for Conchologica Iconica were part of the collection of Hugh Cuming (1791 – 1865). The illustrations were made by Georges Brettingham Sowerby.
In volume 10 of Conchologica Iconica, the Ampullariidae shells from the Cuming collection were described and illustrated. Because of the historic value regarding this publications in relation to apple snails, the chapter of the Ampullaria has been digitized and made available here on this website.
Conchologia Iconica, or Illustrations of the shells of molluscous animals (20 volumes). 1843-1878. London.

Volume 10: "Ampullaria - Cancellaria - Littorina - Soletellina - Capsa - Capsella - Sanguinolaria - Psammobia - Psammotella - Mytilus - Modiola - Lithodomus - Avicula".
Chapter: "Ampullaria", 1856. Adobe Acrobat file (732kb)
The following people assisted in making the text available in electronic format:
Kate
DNA-Man
John Moorman
Eileen Winchester
Pia Björkne-Bengtsson
Danielle S Hatch
Jodi Hoover
Editing and reconstruction: Stijn A.I. Ghesquiere

The original lay-out of the book has been preserved as much as possible.
No copyrights are claimed on this electronic version of Reeve's book.
Hopefully more and more old books become available in an electronic version.

.

http://www.applesnail.net