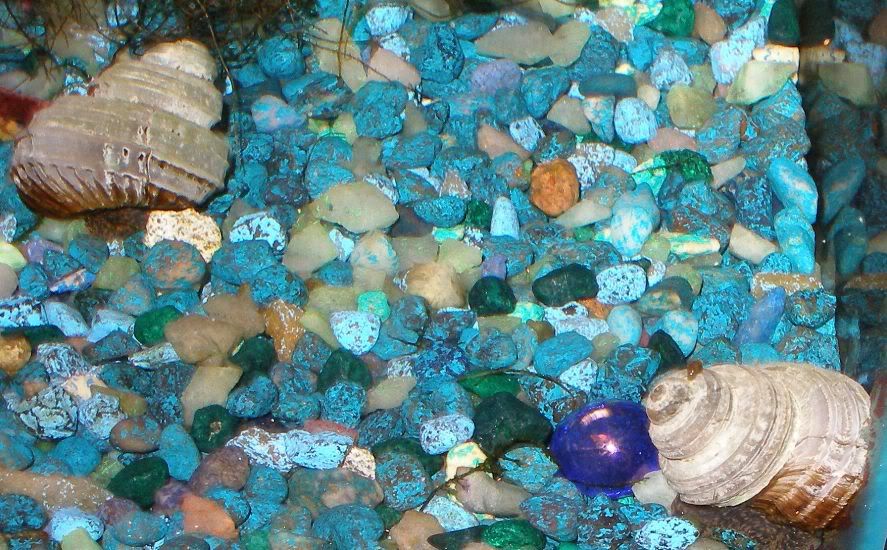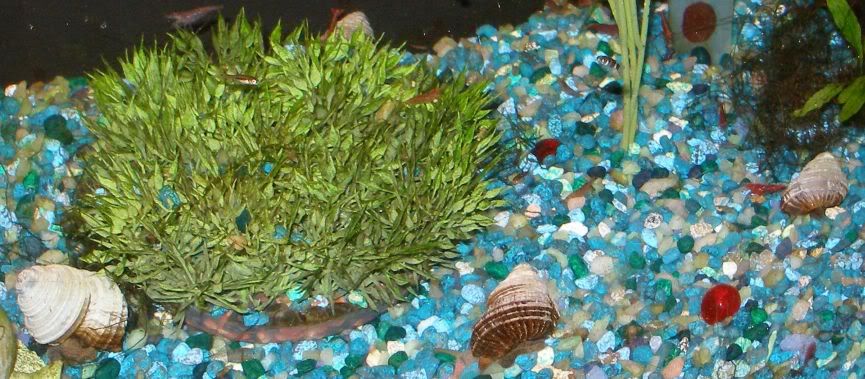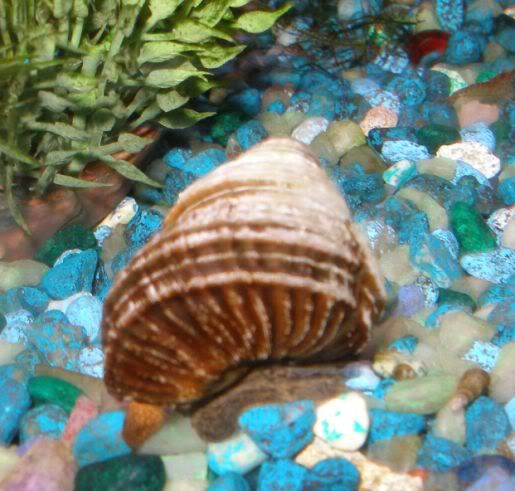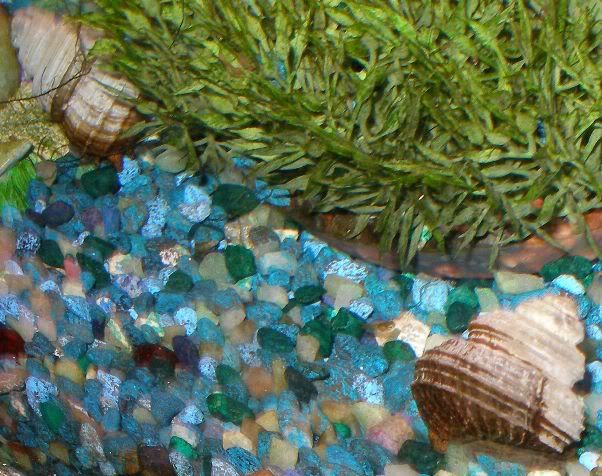 Sorry for the blurriness on this last one.
A store that has a good variety of aquatic snails recently got two new types in; one is an oval-shaped Sulawesi snail. The other are these big ones. Originally they were listed as "blue turbo" snails, but I knew that wasn't right. Now they are being listed as a type of Sulawesi snail, but all the Sulawesi snails I'm seeing on Google aren't like these at all. They have them in a freshwater setup with a heater. They've had these snails for about six months I think, and I keep wondering about them, but I passed thinking they would get them in again (the "snail person" there said he hasn't been able to find them again). They've been eating algae and fish food in the tank and apparently generally cleaning up after the fish (if a fish dies they've seen them crawling around on them). Can anyone tell me about these; diet, general care? I told the guy I would see if I could find general information on these and the confirmed Sulawesi snails and report back to them so they can provide the most ideal setup for them. I'm thinking of setting up a spare 3 gallon tank for one or two of these depending on their diet (I don't want to get one until I know more about their care).
In the store several have a very light purple hue to them (some, that already sold, unfortunately had a more noticeable purple coloration), others are more white with the brown. I'm not sure why the camera didn't pick up on it.