This is a picture of my miracle snail Hope. She has a bad fissure from being mated with so I put her in the nursery tank to heal. I'm not used to having adults in that tank so I took the lid off one night to take out some pest snails and she was on it. I didn't know. I rested the lid on the windowsill and against the tank and started cleaning. Then I put the lid back on and went to bed. The next morning I was feeding the fish and when I got to the 10 gallon tank, I noticed a strange dark ball on the windowsill. It was Hope! She'd been there all night. She couldn't close up completely because of her fissure and it was very cold on the sill. It was in the 30's or 40's during the night and there's a draft near all the windows. When I picked her up she was so cold. I was sure she was dead and started crying because she'd died so horribly and it was my fault. I was going to put her in the freezer when I decided to touch her operculum. It moved!!! She was still alive!! I put her right in her warm tank and a few minutes later she started to stick her foot out. I put some food right under her and by that night she was up on the glass near the top. She's been getting better every day and last night laid a clutch! She is a true miracle. These are some pictures of her and my baby snails. This is one of Hope eating squash and that is her own baby on the top of it, sharing with his Mum:
That is her own baby on her shell:
Here are some of the dirty babies: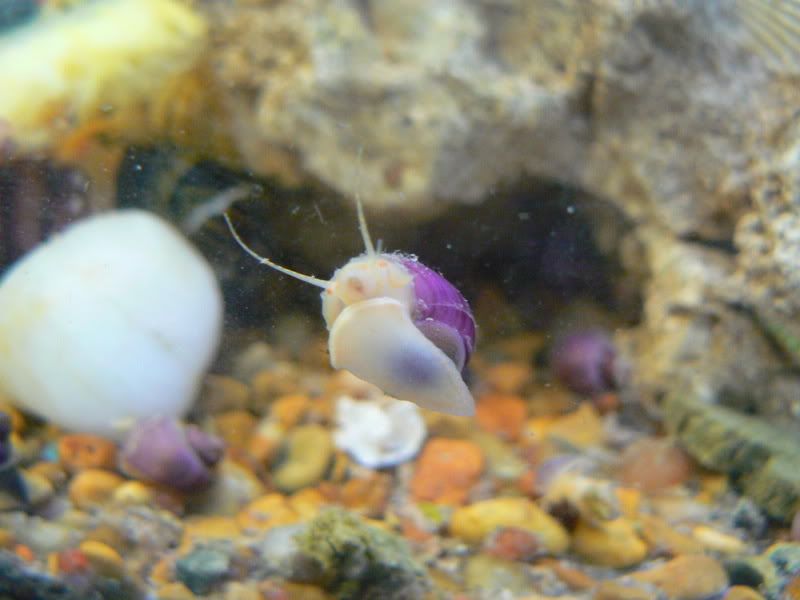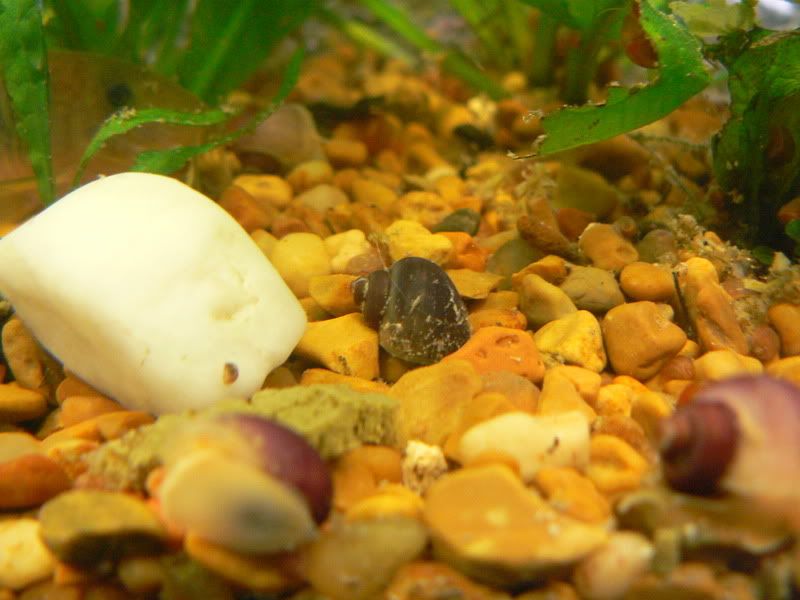 I always wondered why the babies shells would have so much gunk stick to them till I saw the picture Robert posted about the same haircuts he and his snails had. I never realized that they had all those little hairs on their shells. Plus the slime they always have on themselves, hehe!