This is Goldie, she is my daughter's favorite, and says she is the princess.
This is Skyy, he is much bigger now then when I took this picture.
This is Godzilla. We got him this big, and he didn't live much longer after we got him
but he was so much fun to watch him while we had him!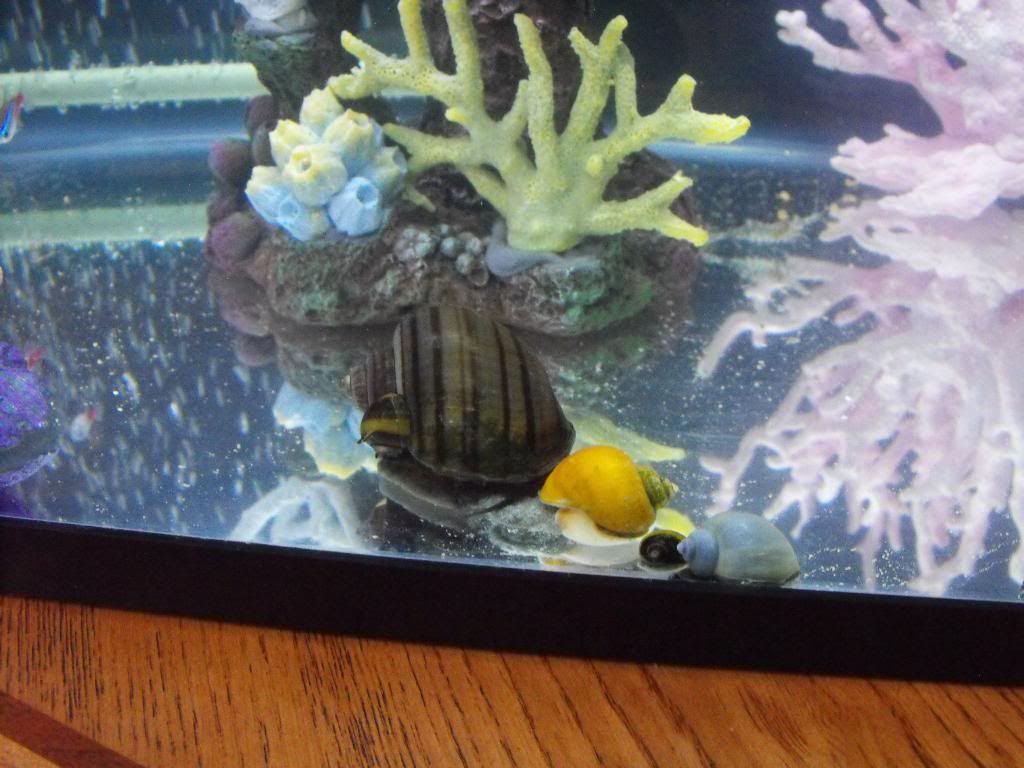 Feeding Frenzy!!