Snail Snuggles
My Japanese Trap Door Snails... to our surprise they give live birth, and we have had a few babies from them, but only one of them has survived.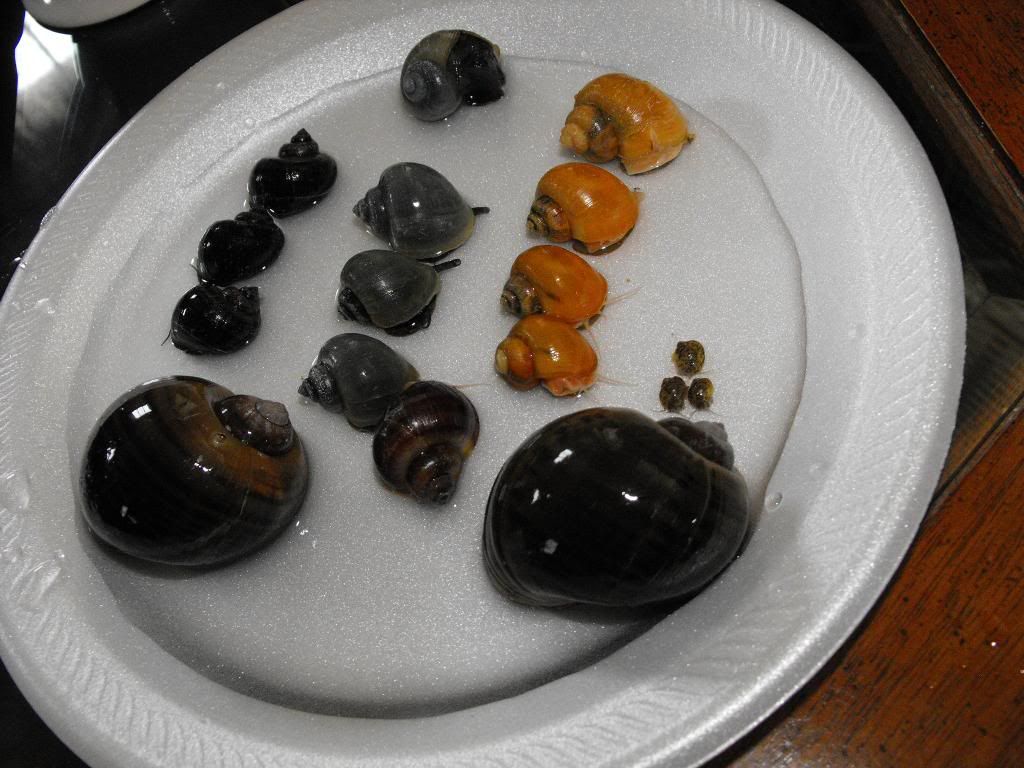 All my Apple Snails
"Holy Crap that's a huge snail!"
Freight Train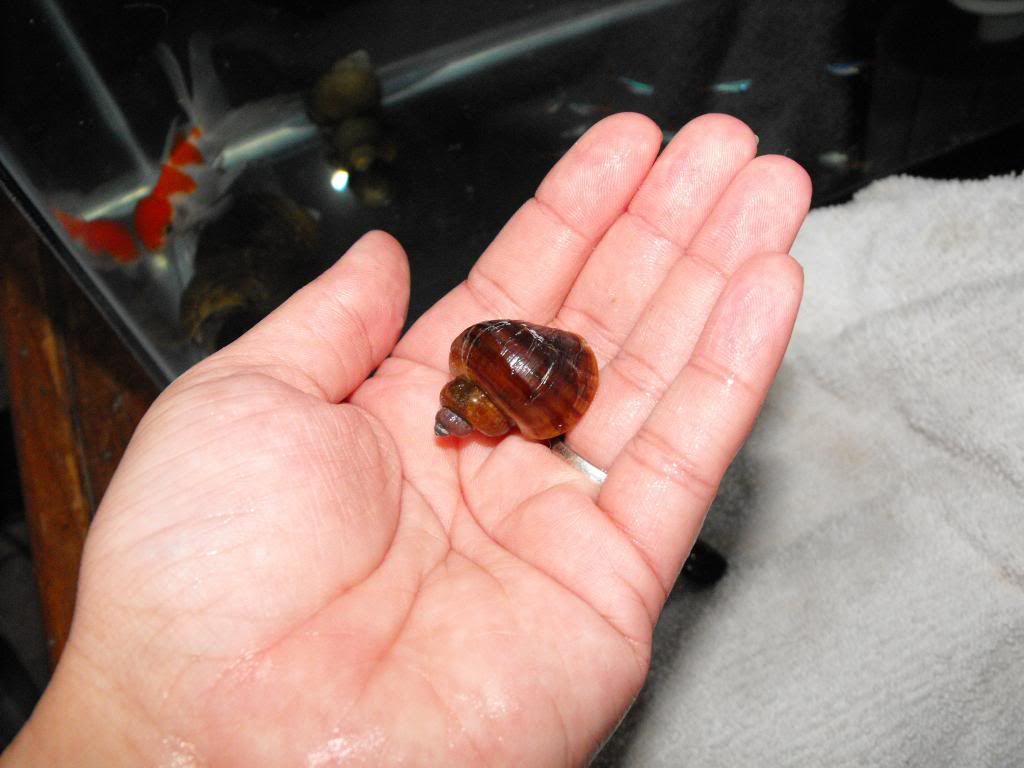 Coffee (recently lost the sister to this pair "Creamer")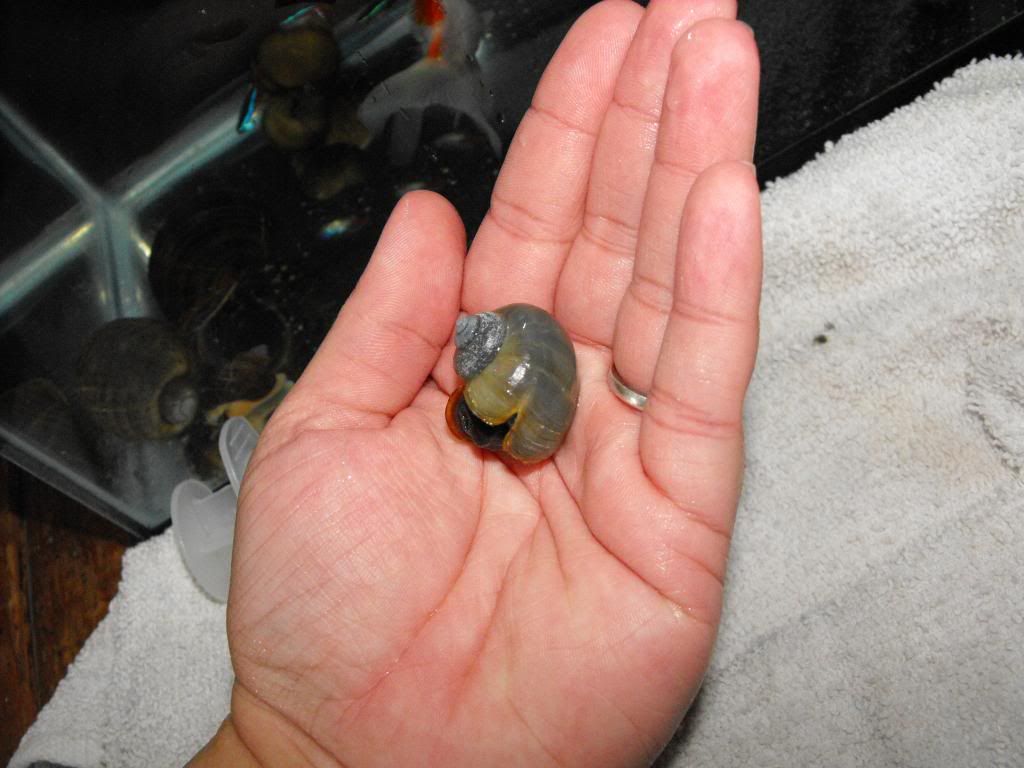 "Skyy" the snail I have had the longest.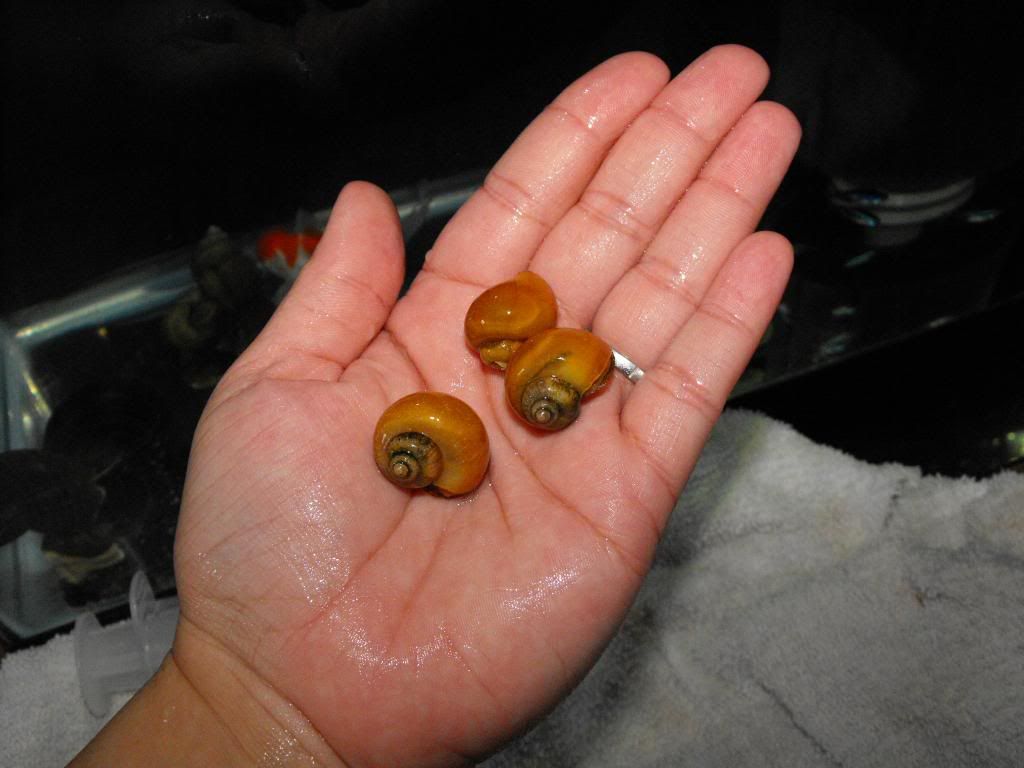 New Golds, we have not named them yet.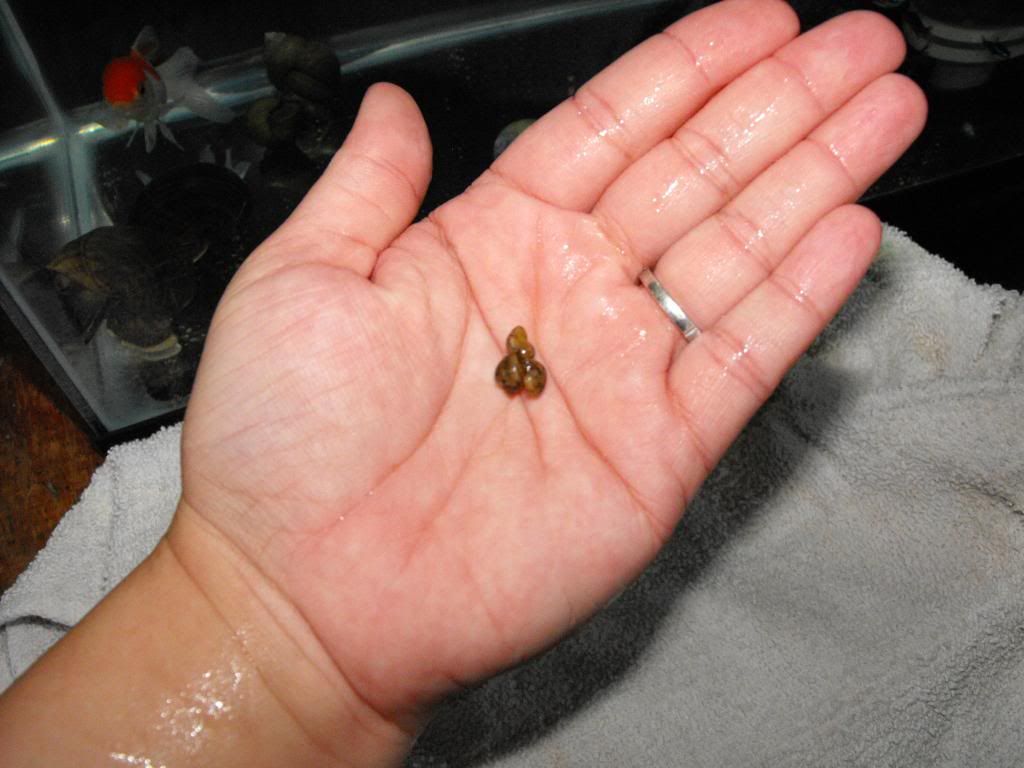 Three of my babies I have chosen for community tank. There are several hundred more where they came from!
Tiger Nerites. Honey bought these for me b/c they are pretty. They are def not our favorites, though.
Olive Nerite. The only snail so far to open up and crawl on my hand. It felt very strange lol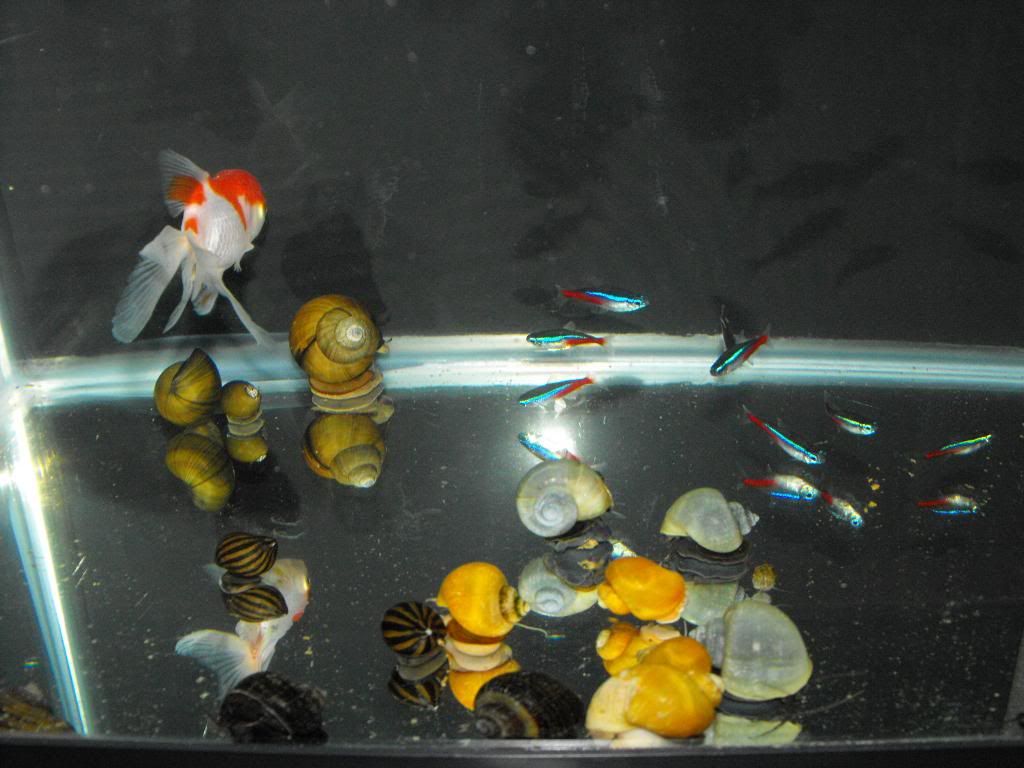 Snail Party!!