Last night, I stopped to look at my snails, I do every night, to say good night, and make sure that they all look happy and healthy!
This is how I found my girl, Freight Train.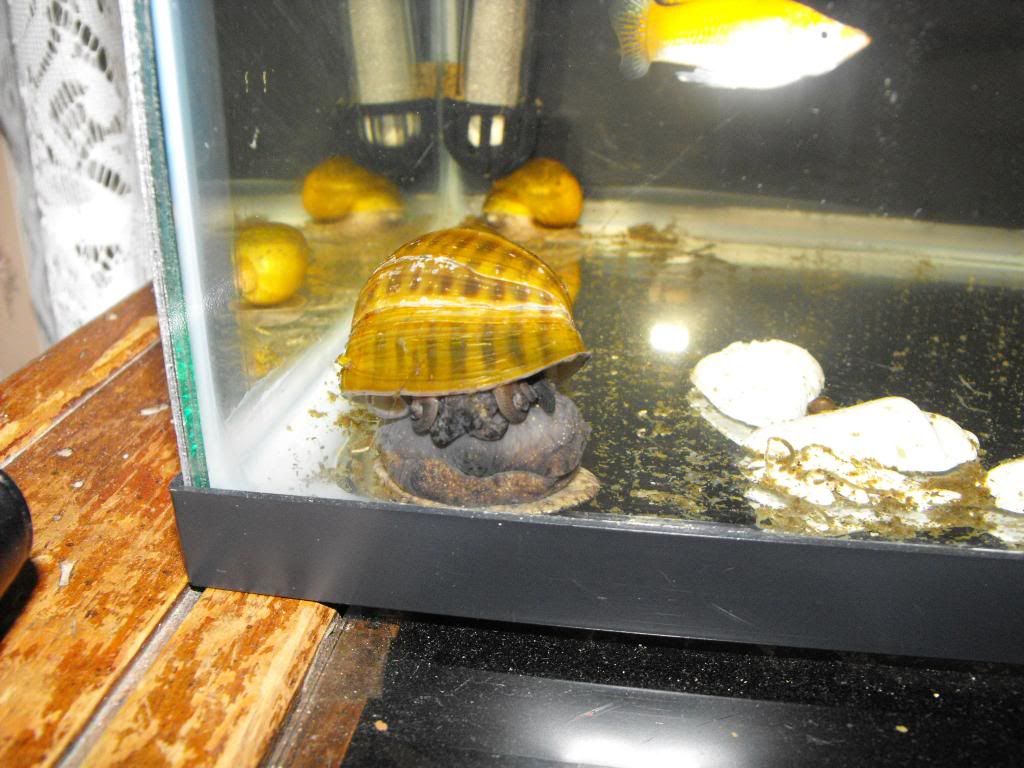 I love how comfy she looks... and it got me thinking. Snail meditation? What kind of affirmations could she be quoting to herself?
"I have done my best today. I was the best snail I could be."
"I ate all the algae I could find. And I did my job the best that I could."
"I am a beautiful snail, and my owner appreciates that I play well with others."
Maybe I'm crazy, and that's okay. But, this is what passed through my mind as I watched her relax.