Materials:
Strong plastic container
Stocking
Rubber band
Suction cup
Twisty Tie
Instructions:
1. Cut the sides (and the bottom if you can) out of a plastic container:
You need to leave enough strength in the container for it to be able to support the stocking. I've been using containers that preserved fruit comes in.
2. Cut a piece of stocking as long as your container or a bit longer if you want a lid. Don't cut it too long or the stocking wont stretch enough.
Unless it is the toe, tie a not in one end.
Pull it up over the container to just below the rim, it will tighten around the rim and stay in place.
3. Attach it to the tank wall with a rubber band and suction cup, wire or bulldog clip. - thank you Jeweller for rubber band/suction cup idea
.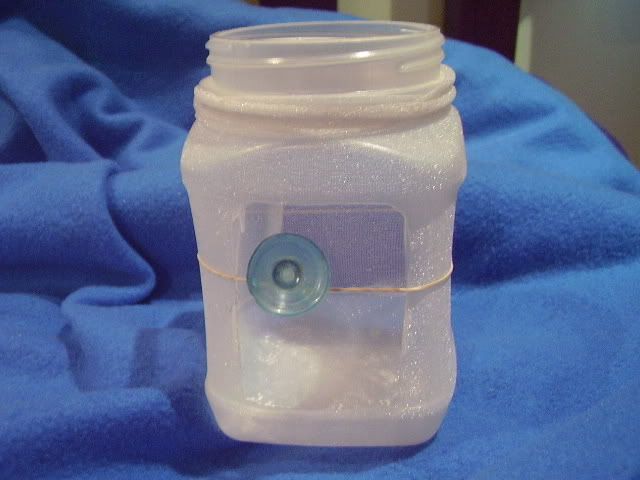 TA DA! a net breeder!
Further instructions below for a net breeder with a lid, I like to call them 'snail condos'.
4. Pull the stocking up over the rim of the container.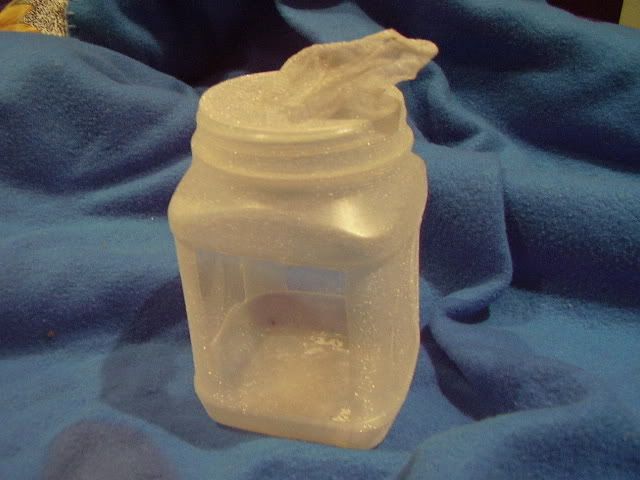 5. Put your snails and their food in the container.
6. Tie the extra bit of stocking up with some string, rubber band or twisty tie.
You can attach it to the side like before or float it in the tank.
It can be important to make sure there is air inside, depending on the animals you keep in it.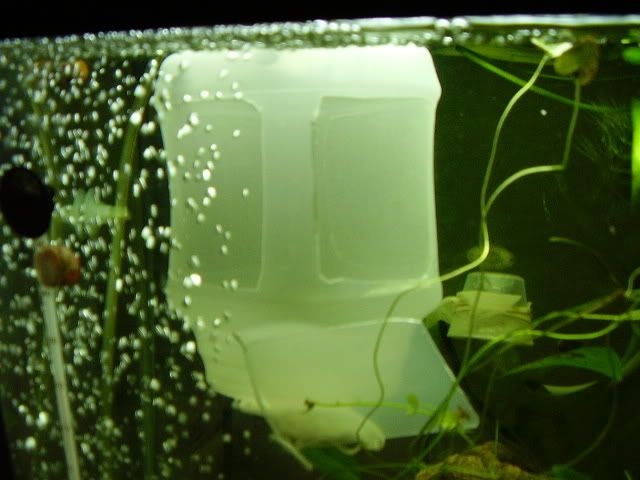 No one can get in and no one can get out, so the snails in this version of the net are protected and isolated.
Edit: PaulaO helped me organise it, thank you
.