I have a lot of water containers that need cooling, and even if I only had one, maybe I wouldn't want to put down big bottles of ice there.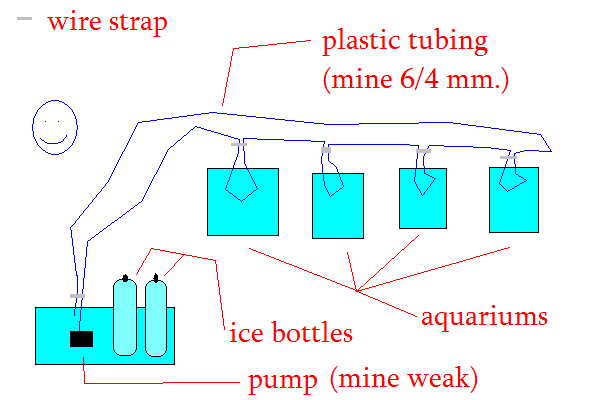 This builds on the principle that heat spreads much better in water than in air. Of course you might want to use isolation outside the aquariums and "radiators" inside.
Only a weak pump is needed because the water returns to the same level. Of course, you might need to fill the tubing at first in some way.
Additonally you might want to aim a fan at the cooling container and/or route the tubing through a water container in a fridge/freeezer (I hope a freezer will work?).
Or you might just connect the tubing to a tap or a pump in a well or something instead.
Also, LED lighting is very cool!